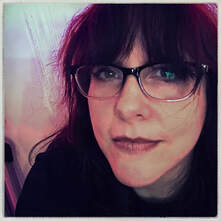 Hi! I'm Wendi! I have always loved design in all forms, and have worked in graphic design and web design, but interior decorating has been a special love of mine since I was a kid, when I would frequently rearrange the furniture in my bedroom and restyle the decorations. The first time anyone suggested I should do interior design was when I was about 10 years old and on a Campfire Girls trip, because I arranged my stuff in my camp cabin to look extra "homey." 😆
Later, after a divorce and many years of reading as many decor magazines as possible, I redesigned my bedroom to be uniquely "me."
The room was featured on Apartment Therapy
, and the feedback I got was overwhelmingly positive. I began to think "Hey, I might actually be able to do this!"
Since then I've taken classes and worked on improving my skills, and recently began working for one of the major online e-design companies. I'd love to use my skills to enhance your space and make your life better!
Contact me
or
check out my available design services
to see what I can do for you!
Recently I completed the Color Strategist certification program at
Camp Chroma
. Let's talk color!
---